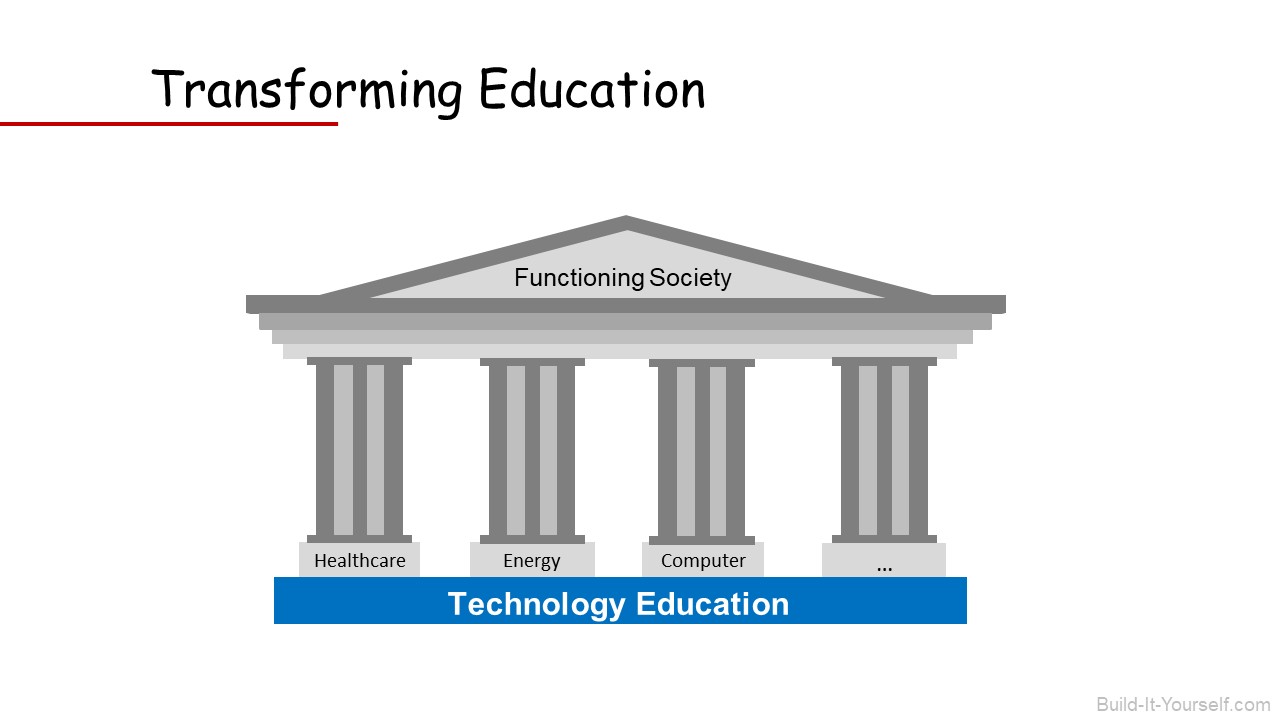 Our mission is to inspire and guide the next generation of builders
to use technology creatively and collaboratively in a unique global laboratory.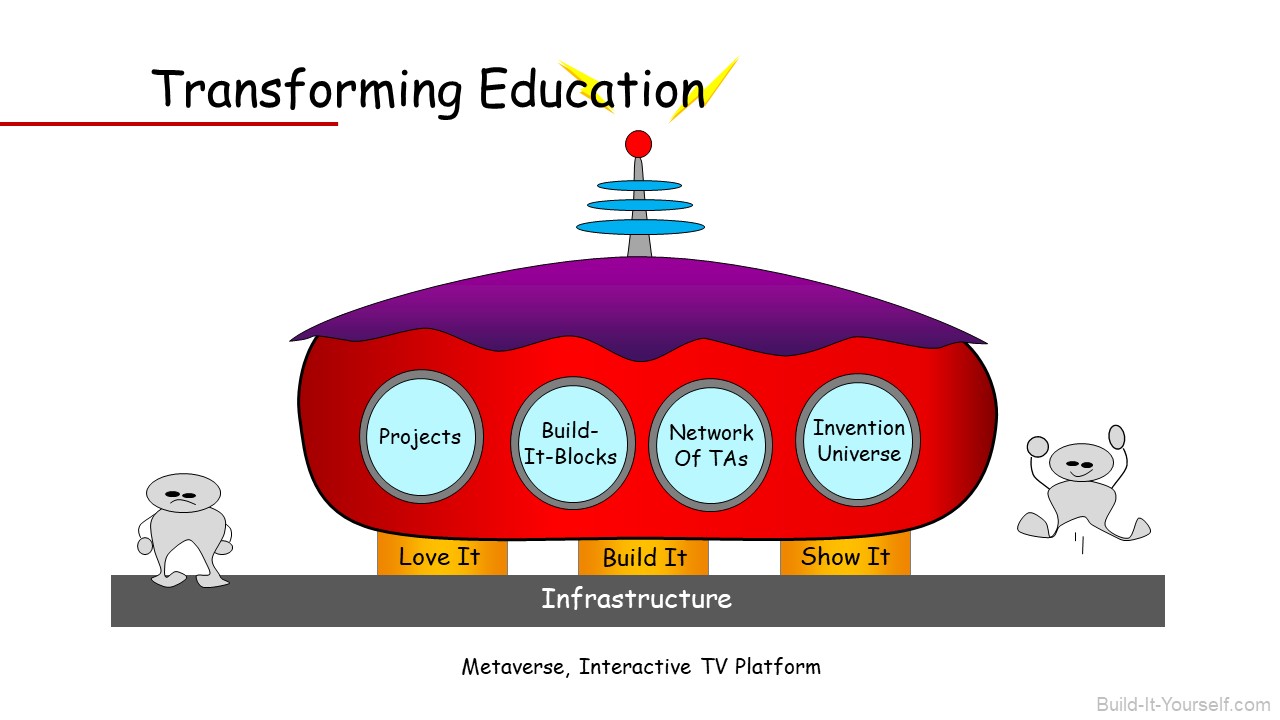 At Build-It-Yourself, art and social science drive technology.
Our Chinese partners call Build-It-Yourself A-STEM.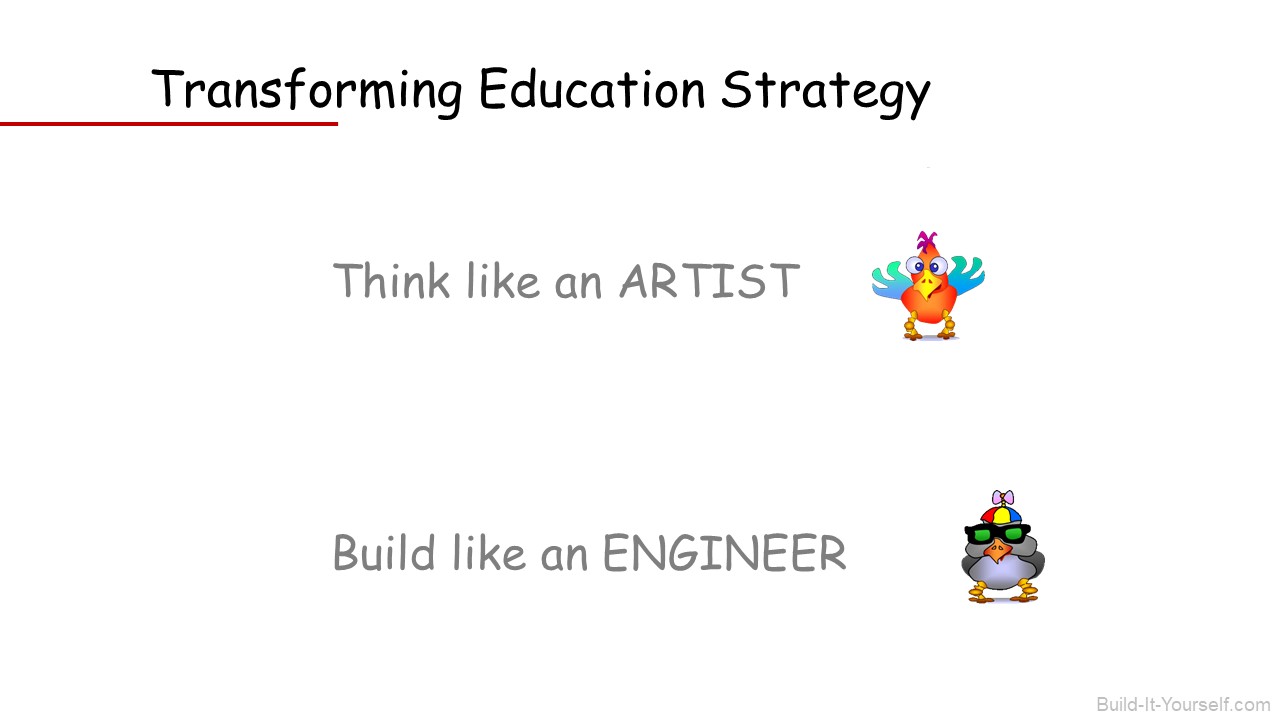 Our unique global laboratory for young builders has four pillars.
These pillars are basic elements of Interactive TV.
They enable non-linear programming.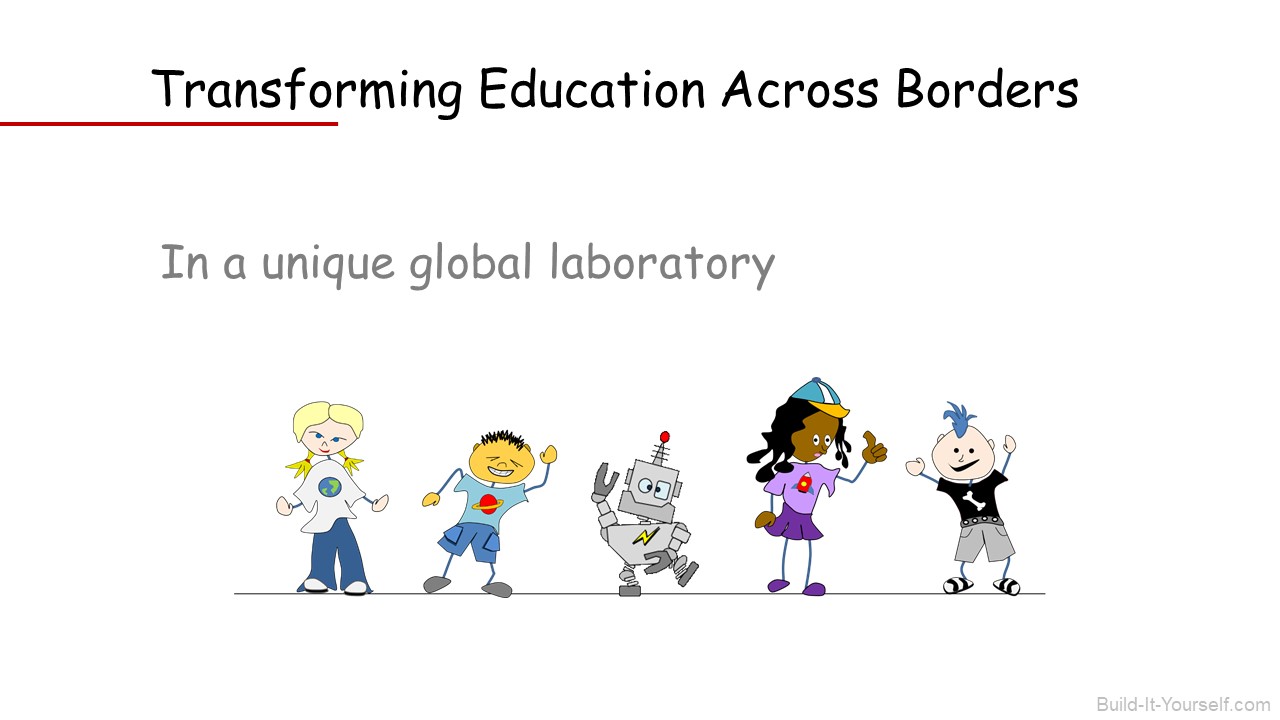 We have thirty 8-week projects.
Each project starts with a problem/mission storyline around some social issue.
The Doom and Gloom Street Journal tells of greedy capitalists
and lazy socialists wrecking our economy.
Your mission is to build a robot that sets the economy straight and earns a fortune.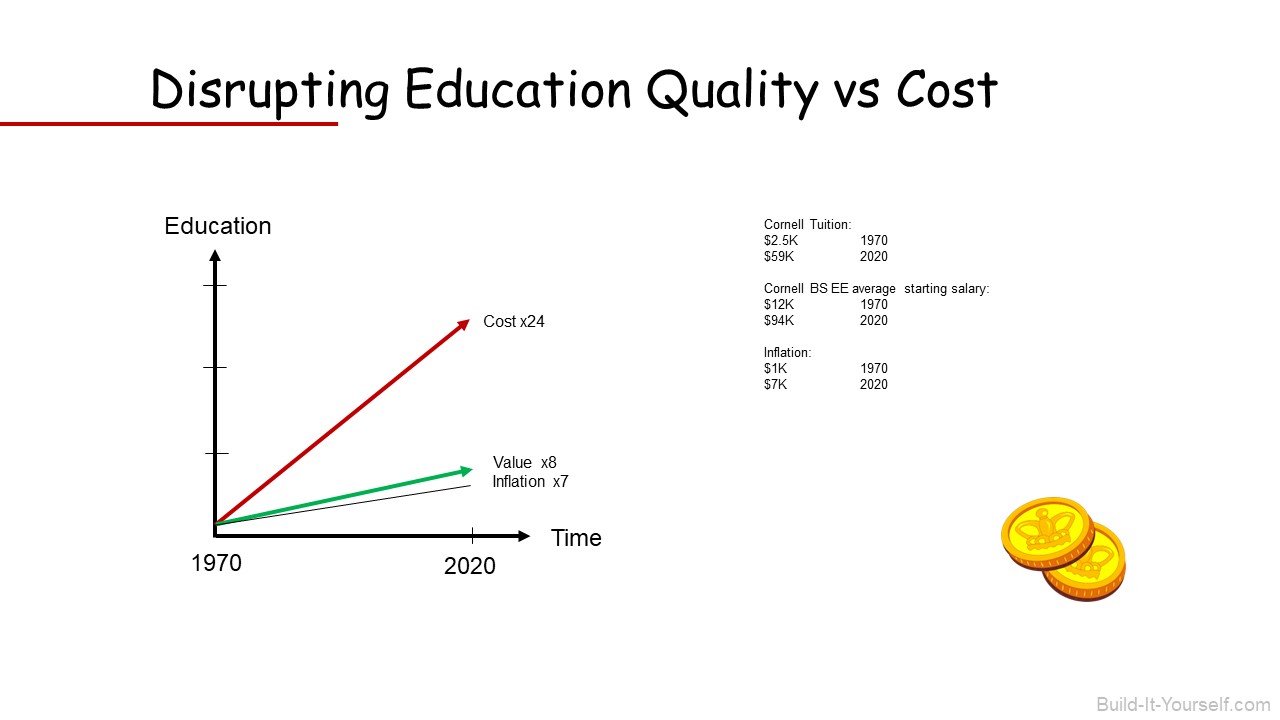 Our library of Build-It-Blocks reinforces a key engineering concept:
Break a problem into simple parts.
Build-It-Blocks enables kids to build relatively complex, creative,
unique solutions quickly.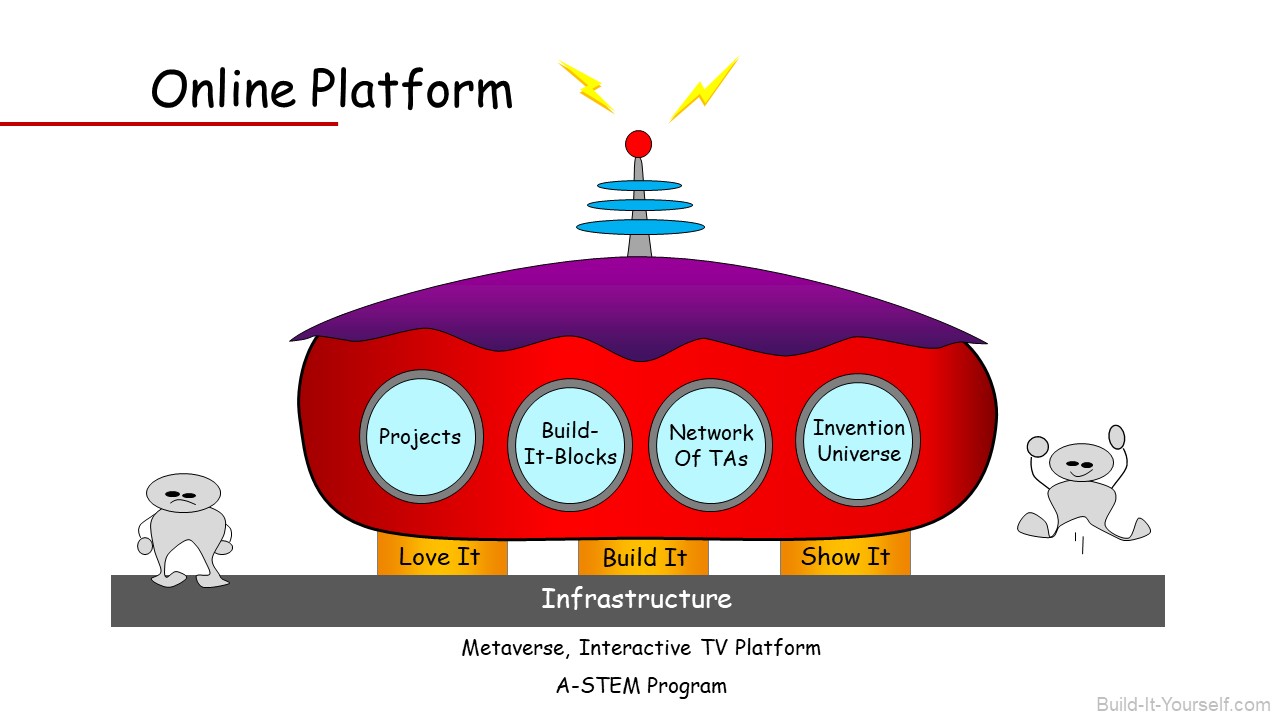 We recruit a network of coaches from well-known schools.
We train our coaches to guide and inspire kids to
follow the Build-It-Yourself artist/engineer way of thinking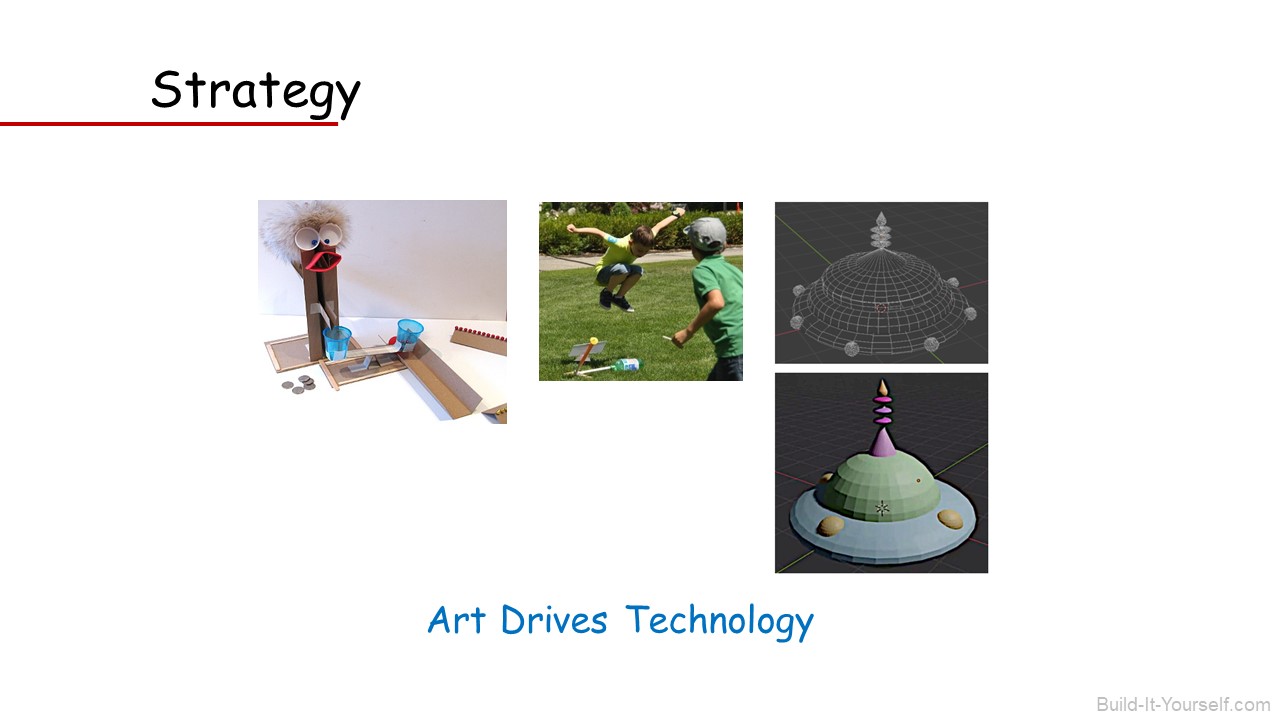 Invention Universe is a game-like social media site where kids have strong
incentives to show off their portfolio of projects to the world.
Invention Universe enables kids to demonstrate their passion for
art and technology in college applications.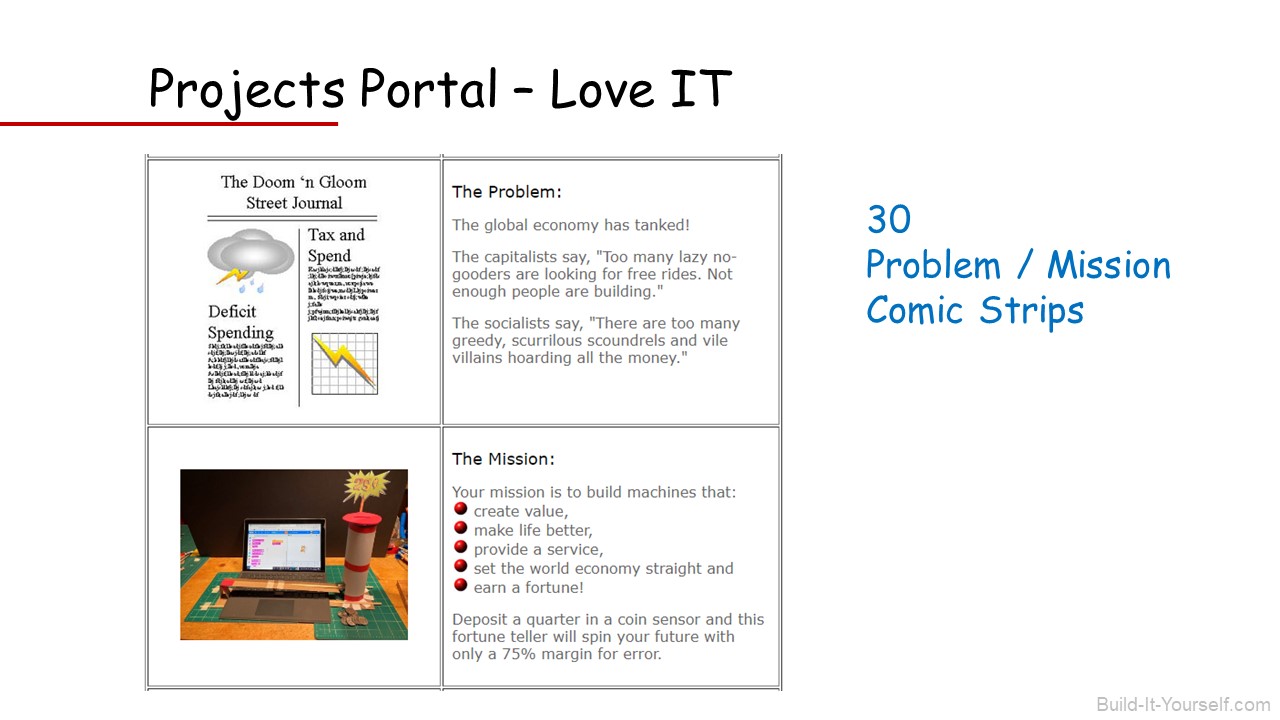 We aim to evolve and distribute our Interactive TV of the future platform with you.
The demand for ITV educational content is strong and growing.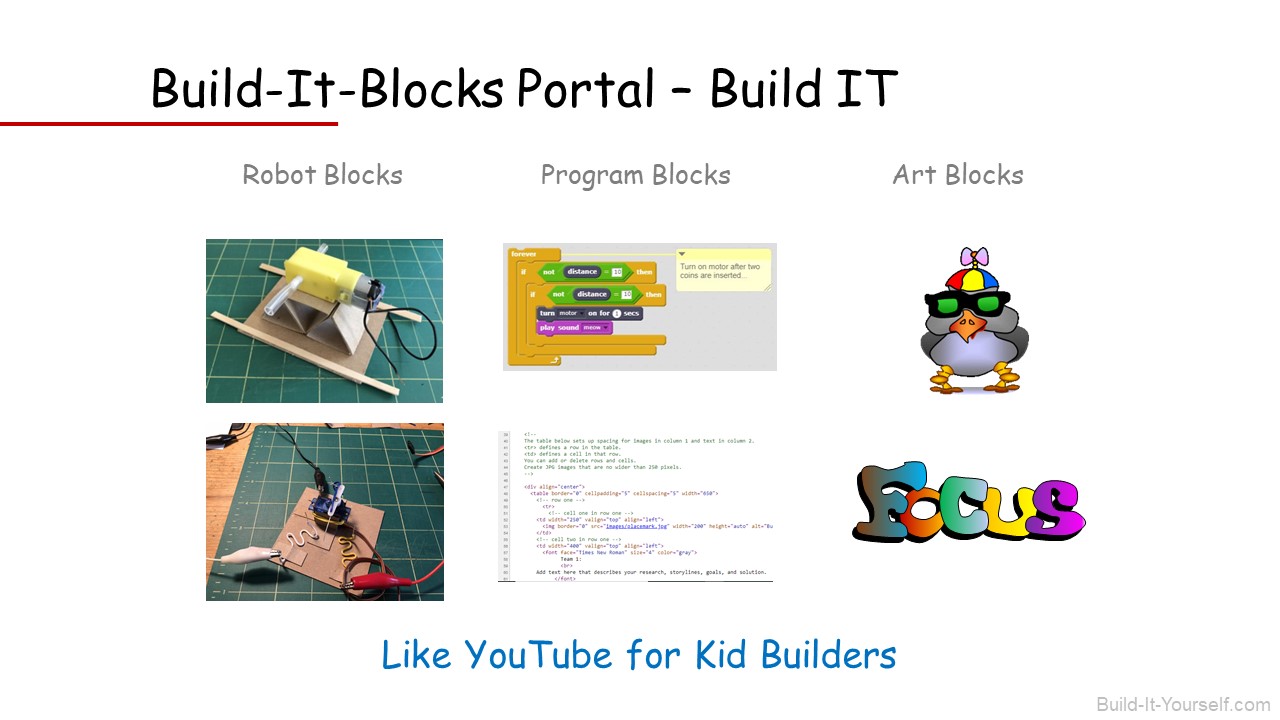 Why is the BIY content/platform valuable?
The streaming media companies are in a death battle to produce killer content.
Amazon is spending $14B in 2022 to develop streaming content.
And this linear content has a short life-cycle.
BIY content is chunked and offered in a platform for non-linear delivery.
Interactive TV of the future.
Our content can raise the value of membership from $6-$15/mo
for linear content to $30-$40+/mo for non-linear, real-time content.